Originally posted on FineDiners.ca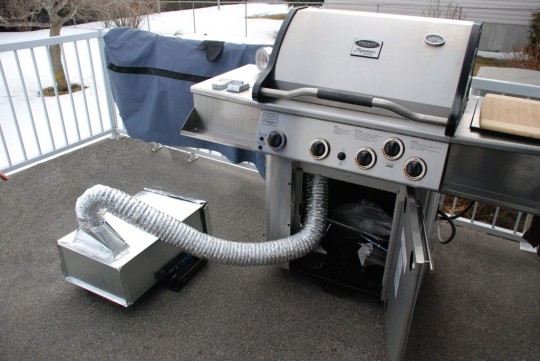 After several days of research, planning and preparation, FineDiner Dave and I got together at my parents place this weekend to smoke some bacon.  This article is the first in our three-part Makin' Bacon Series.
Other articles in this series will explain the Curing process we used, as well as the actual Smoking and finishing of the meat, and we'll probably get into some of the things we did with the final product.  One thing's for sure, Makin' Bacon is FUN and we'll be doing plenty more of it!